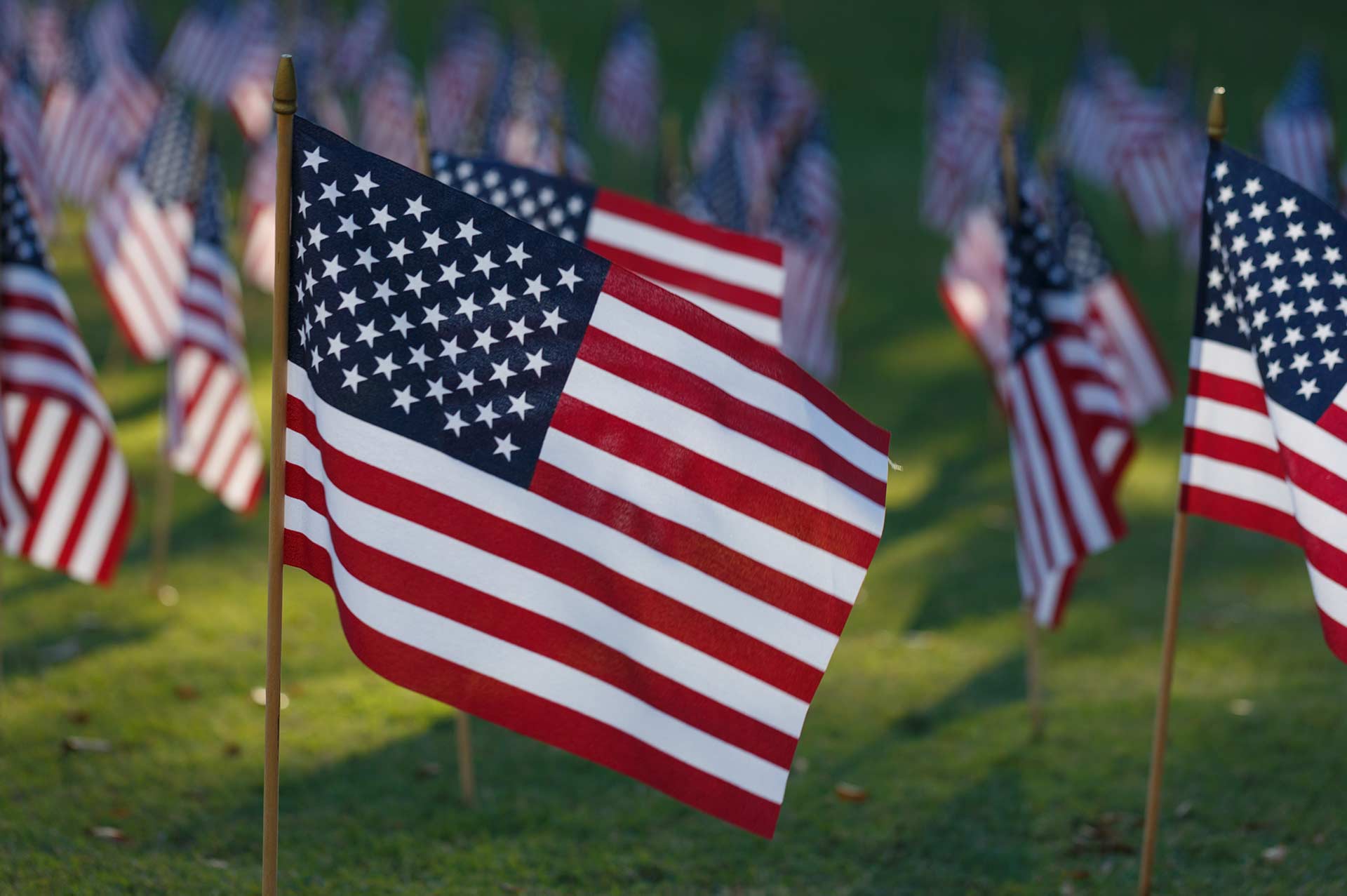 Visit the Memorial Day Honor Garden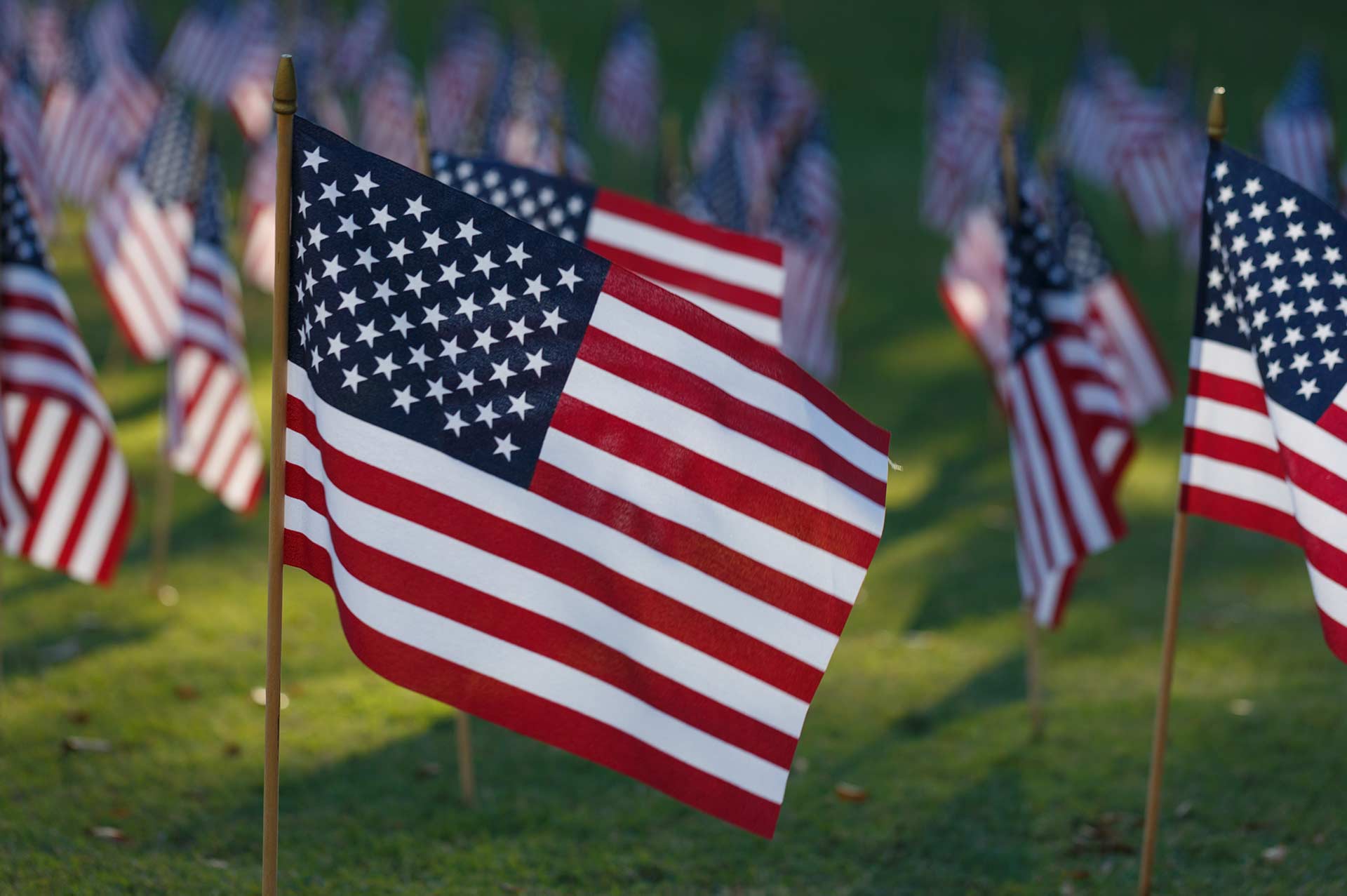 Visit the 2019 Memorial Day Honor Garden from May 19 – June 3 to view the flags displayed to recognize Hoosier veterans !
The Indiana War Memorials Commission and Indiana War Memorials Foundation are honoring veterans with personalized American flags placed in an Honor Garden during Memorial Day.
Online donations of $10 and $25 sponsorships accepted online from April 22 – May 19.  
For a $10 donation to the Indiana War Memorials Foundation, donors will have their special veteran's name placed on a flag and displayed surrounding the Indiana War Memorial one week prior to and one week after the holiday.
A veteran's name will be attached to each flag and flags will be displayed surrounding the Indiana War Memorial in alphabetical order.
All are welcome to visit the Honor Garden and take photos while the flags are on display.
Following the display, donors may pick up their veteran's flag at the Indiana War Memorial information desk from June 4-18.
For more information, please contact Marie Beason at mariebeason@indianawarmemorials.org.