Be Part of Preserving History & Honoring Hoosier Heroes
Your support allows current and future generations to appreciate the real stories of Indiana men and women who have fought for the freedoms we enjoy today.
Support us in our quest to honor veterans.
There are several ways you can donate your time, talent and treasure.
Your financial contributions are vital to ensuring that the stories and history of Indiana military heroes are never forgotten.
Depending on your interest, you can contribute to one of three key funds:
An unrestricted donation to the General Fund allows your gift to be used where there is the greatest need.
Give now
Your gift to the Flower Fund supports the beautification efforts that help make the memorials even more special and sacred spaces.
Give now
Your gift to the Indiana 9/11 Memorial Fund helps to expand and enhance the Indiana 9/11 Memorial in time for the 20th anniversary.
Give now
Include the Indiana War Memorial Foundation in your estate planning, providing a gift that will benefit generations now and in the future.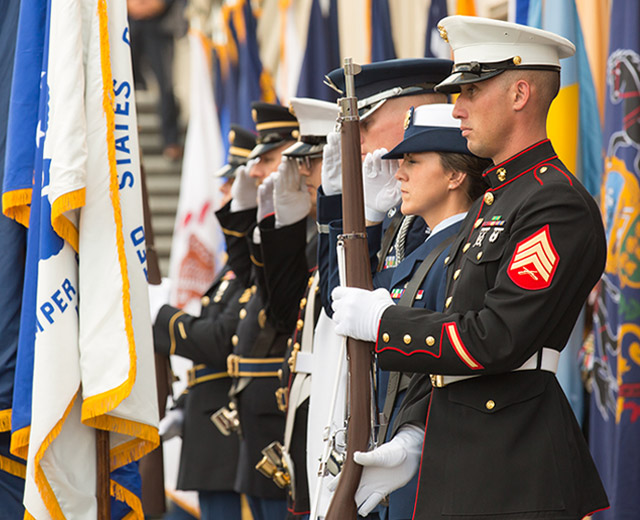 Make a permanent tribute to a veteran with our Bricks of Honor program.
All the bricks are located on Monument Circle surrounding the Soldiers and Sailors Monument.
Learn more
Share your talents and passion with the Indiana War Memorials Historic District.
We have a number of volunteer opportunities available. Select one that matches your interests.
Learn more